Students struggling to keep up with large work load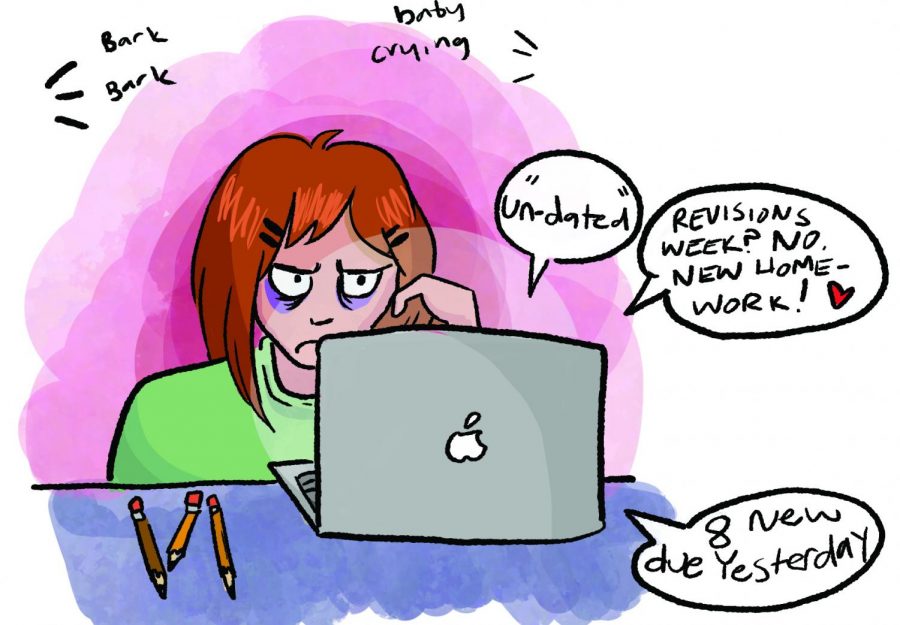 Ever since school has started we've been trying to keep up with it and make sure we get our work done but somehow many students are still failing even if they do join the class and are in class paying attention but that might not be the problem.
Thankfully I have been able to complete my assignments and pass my classes so far, but I do not like the work load teachers constantly expect us to make time for, considering the issues we are facing at home. For example, if something were to happen in someone's house the teacher doesn't know that or some students decide not to do work at all maybe because they can't or just too much to even do it. Many students are struggling with having to help out more around the house or working to bring in money for their families.
It can feel extremely overwhelming when students login to BLEND and see a long list of assignments waiting for completion first thing in the morning. I don't blame teachers but maybe we shouldn't lose sight of what's important — teachers providing essential lessons to students who are struggling to survive during an international crisis. The realities of our physical conditions have changed and so should the expectations of schools and teachers.
I am sure teachers are not purposely piling on the work, but they should understand that we are all facing a lot of pressures in our lives that make it very difficult to do things that once might have seemed basic. Teachers should not feel obligated to assign work for the sake of assigning work.
I just ask that the work they do assign is essential and that they do so with understanding of the complications because we don't know what someone could be going through or what the teacher could be going through and teachers are understandable but the amount of work they put causes less and less motivation to get work done
About the Contributors
Jonathan Salazar, Staff Writer
Name: Jonathan Salazar

Grade: 12th

Academy: New Tech

Number of Years on Staff: 1

Title: Staff Writer

Why do you enjoy being on staff? I enjoy researching about current events

What do you do for fun? I like to go out, play soccer, run

What new hobbies, activities do since quarantining because of COVID? I've been drawing a lot lately and working out in house, running more

Hopes & Dreams? My dream is to be my own boss having that good job, and hoping COVID ends so everything can go back to the way it was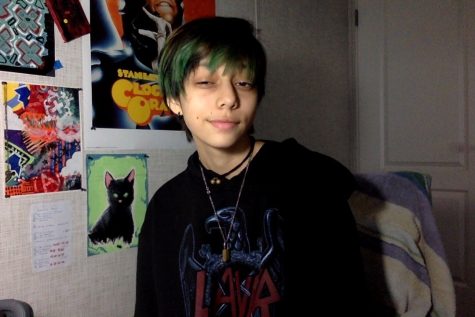 Ash Catalan, Graphics Editor
Name: Ash Catalan

Grade: 12

Academy: New Tech

Number of Years on Staff: 3

Title: Graphics Editor

Why do you enjoy being on staff? I get to practice my drawing skills, and explore how to convey themes and ideas through art.

What do you do for fun? I create paintings, digital art, and play video games during my free time.

What new hobbies, activities do since quarantining because of COVID? I haven't developed any new hobbies, but I have been cooking new stuff a lot more at home and practicing cooking techniques, and bothering my beautiful cat a lot more.

Hopes & Dreams? To make a living through freelance art, doing tattoo work, and, in general, be able to do what I'm passionate about without losing the drive and be stable.

Instagram handle: @ireallyhateash


Other Socials: https://linktr.ee/ashkat