Varsity football sets sights on turnaround, district
Hang on for a minute...we're trying to find some more stories you might like.
After the University Interscholastic League announced the realignment of districts for football teams for the 2016-2018 seasons, coaches and players said they have their best shot at making it to the playo s in years.
The change removed Austin, Westlake and Lake Travis high schools as district opponents for Akins and added Manor and San Marcos. The number of teams in District 14-6A is also dropping from nine to six.
Quarterback Demarcus Cabezas said he is excited about the team's chances of making it to the playoffs.
"We've shown a bunch of potential," Cabezas said. "We just have to put all the pieces together and hit the field fast. Making playoffs is something that's in our reach this year, no doubt."
Coach Humberto Garza said there's good chemistry on this year's team.
"I have a great senior class. They set great examples for lower classmen to follow," Garza said.
The varsity football team currently has two wins and three losses overall. After the team's disappointing loss to Canyon Lake at the Homecoming game, players said they are working to turn things around before district matches start on Friday against the San Marcos Rattlers.
Junior Isaiah Davilla said the team can still overcome their recent losses if they just "do what they have to do."
"We need to practice, start from there and execute during practice," said Davilla, a middle linebacker. "I think if we just do what we have to do and keep going we will be great. Fix our simple mistakes like defense not getting to the ball quicker and o ense not moving the ball a little bit faster, but I think if we do that then we will be set."
Although Akins only needs two district wins to guarantee a spot in the playoffs, Cabezas said that the team is not taking their games seriously.
"Yes, if we win two games, it's almost an automatic spot in, but not at all," Cabezas said. "That gives us no reason to relax. Nothing is going to be handed to us. We have to go get it. We're hungry for playoffs."
Sophomore Ryan Davis said that the team can still recover if they can stop making simple mistakes like not getting to the ball fast enough and moving the ball faster.
"I think if we do that then we will be set," he said.

About the Contributors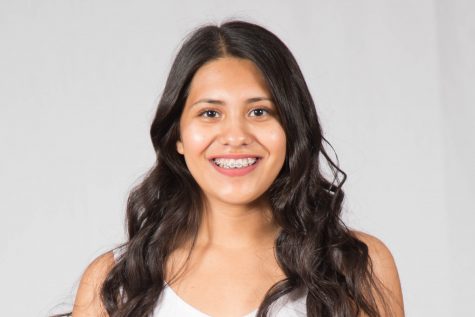 Amy Rodriguez, Staff Writer
Name: Amy Rodriguez
Grade: 12
Academy: New Tech
Year on Staff: 1st year
Why they are on staff? I want to take pictures and gather quotes!
What do...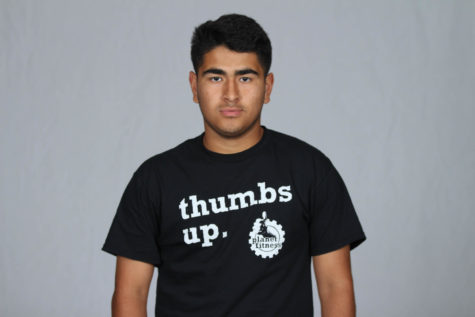 Justen Arzola, Online Sports Editor
Name: Justen Arzola
Grade: 12
Academy: New tech
Year on Staff: 3rd
Title: Online Sports Editor
Why they are on staff?: I like using computers.
What...