All-American Wrestler, Katerina Peña, signs with college
All-American. The title has a nice ring to it. Perhaps that's because it's the highest honor any high school athlete can earn.
On, March 24-25, Akins wrestler, Katerina Peña, had the opportunity to compete for that recognition at Cox Conference Center in Oklahoma. Making the trip to the All-American title with Peña were her dad Joseph Peña, her coach Roy Tambunga, and her teammates Iris Garza, Leila Levens and Sophia Rivera
This year was her fourth time she attended the U.S. Marine Corps Girl Folkstyle Nationals and her third year competing at this national competition.
Although it can be intimidating to wrestle at the national level Peña said she felt confident going in.
"I was feeling excited and extremely nervous," she said. "I was mentally preparing myself for my matches."
In prior appearances, Peña has only won a total of two matches. Walking into this year's tournament Peña said she talked to herself to psych herself up.
"Kat this is your senior year and possibly your last year," she said to herself. "Go out and wrestle your way."
Coach Tambunga reminded her to take it one match at a time and not stress about the tournament as a whole.
Besides the opponents Peña wrestled, she experienced another obstacle she did not expect to face during the tournament.
Before she began her second day at the tournament, she experienced a bout of food poisoning from the night before, preventing her from being fully rested for her matches.
Joseph Peña, Kat's father, said she was "sick as a dog," but wrestled really well.
She placed fourth at the tournament with a 4-2 record, earning her an "All-American" title.The top eight competitors earned this national designation.
Joseph Peña said he felt that his daughter earned the All-American title because of all the work she puts into her diet and on the mat.
Coach Tambunga said Peña is the third All-American girl wrestler he has coached and his fifth overall All-American wrestler.
Tambunga said although she did not qualify for state, it's still a big achievement to place at nationals and earn the "All-American" title.
Katerina ended her high school career with the All-American title and a scholarship to wrestle for Wayland Baptist University.
About the Contributor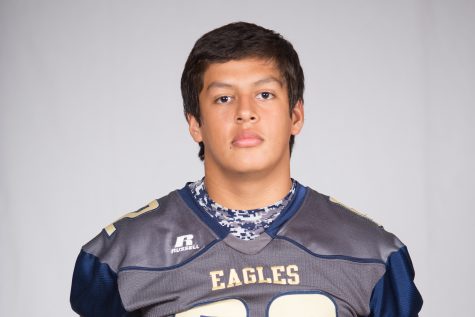 Geovanny Vega, Staff Writer
Name: Geovanny Vega
Grade: 12th
Academy: Green Tech
Year on Staff: 1
Title: Staff Writer
Why they are on staff? I want to go all out my senior year
What...