Denae Lofton sets school record with 2,000 points
Hang on for a minute...we're trying to find some more stories you might like.
Denae Lofton, a fourth year senior on varsity, is known for her consistency as a leader on the court scoring between 20 to 30 points every game.
All the points added up to milestone when her coaches recognized her for scoring 2000 points in her high school career during the game vs. Manor High School. is achieve- ment has made Lofton all time scorer leader of Akins girls and boys basketball.
Lofton said it was "surreal" to make school history.
"It felt pretty good and surreal because all these years I've been working towards this goal and it just feels amazing to have accomplished it," she said.
Although Lofton has reached this accom- plishment, she is known for giving her team- mates the same chance to score just as she does. Lofton has at least four assists per game and it does not just stop there.
One of Lofton's coaches, Mario Howell, said she is a strong leader because she's humble and cares about the performance of everyone in the game than showing off.
"She doesn't too to much talking, she doesn't do too much showing ash, she just does what she does and next thing you know it she's dropped 25 – 30 points a game."
Off the court, Lofton is also a scholar student in the classroom, making sure she stays completely on top of her work. Teammate Gina Sweeney who has Denae in several classes described her as, "strong, hardworking, motivated and overall just a great student athlete."
Assistant Girls Basketball coach Mario Howell said, "you can't help but to follow a leader like that."
With the help of Lofton's success this year, it has helped take the team into the playoffs.

About the Writer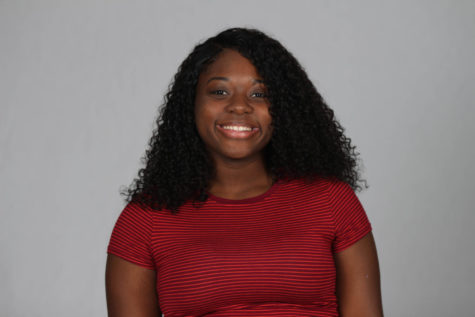 Johnniece Walker, Staff Writer
Name: Johnniece Walker
Grade: 12
Academy: Social Services
Year on Staff: 1st
Title: Staff Writer
Why they are on staff? To help advance my talent...