Student competes in taekwondo state, and national contests
Hang on for a minute...we're trying to find some more stories you might like.
Senior Karla Dominguez is serious about Taekwondo.
Over the last fourteen years she has been training in all kinds of martial arts, accumulating almost 100 awards in her career. Starting in April, Dominguez will be heading to Washington, D.C. to compete with her martial arts team in the National Collegiate Taekwondo Championships.
Since she was 3 years old, Dominguez has been training with her father, Victor Dominguez and says that he is one of her prime inspirations. He also trained in martial arts when he was younger, representing a team. He became eligible for the Olympics; however, because of an injury he was unable to compete before he could make it.
"He was really good, and I hope I could do the same as he did," Dominguez said.
Dominguez's training regime requires extensive amounts of workout time. Dominguez trains just about every other day for three to five hours a week. She says that it can be tiring and exhausting but since shes grown up with it, martial arts has become a part of her life. Martial arts is a very demanding sport especially when having to juggle between school, work, and training.
"It's stressful in my opinion," Dominguez said. "It's really time consuming. I don't really have time for friends or family. I'm always outside of my house practicing and I barely have time for homework."
Dominguez puts in dozens of hours training for competitions. "In (April) it's nationals, after that it's collegiates," she said. However, even though so much stress and effort goes into her martial arts, Dominguez says she couldn't imagine not doing it.
"I really enjoy it, it's a part of me,"she said.
She would rather put the work into being able to compete, than watch from the sidelines, she said.
"There's times that I've gotten injured and I couldn't train for like a month or two and I cried over it," Dominguez said.
When it comes to competitions, the training pays off. Currently, she is considered unbeaten but knows that eventually her streak might end. She's won against people that had more experience than her. She once defeated a member on the University of Texas team. The win is what gave her entrance to be a member of the UT Taekwondo team.
"I'll be going to the National Collegiate which is all college people and what I will be doing there is fighting people from my weight class," Dominguez said.
However, she is also excited to be able to compete in bigger and more acclaimed competitions. "World nationals can open big tournaments because with those it's important to be qualified to go to the Olympic trials and things like that," she said.
To be able to travel to more competitions, Dominguez mentioned she needs more sponsors. However, she is getting the chance to work with a team that is visiting from Japan. They are, showcasing their fighting forms, teaching her team how they fight. And in turn, her team will teach them their techniques. She says it's an exciting experience getting to work with others.
"They're going to teach us whatever they like to do specifically, how they have been getting better," she said.
Beyond competing at high levels, Dominguez and her father plan to start their own business and become personal trainers in martial arts. They plan on focusing on kids and young adults.

About the Writer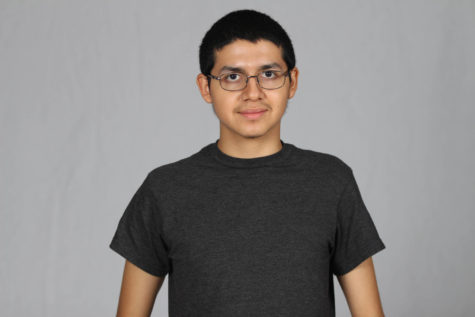 Henry Dominguez, Staff Writer
Name: Henry Dominguez
Grade: 12th
Academy: New Tech
Year on Staff: First
Title: Staff Writer
Why are they on staff?: Because I wanted to be here
What...