One year after flood students still struggle
Students reflect on experience during the Halloween disaster and where they are now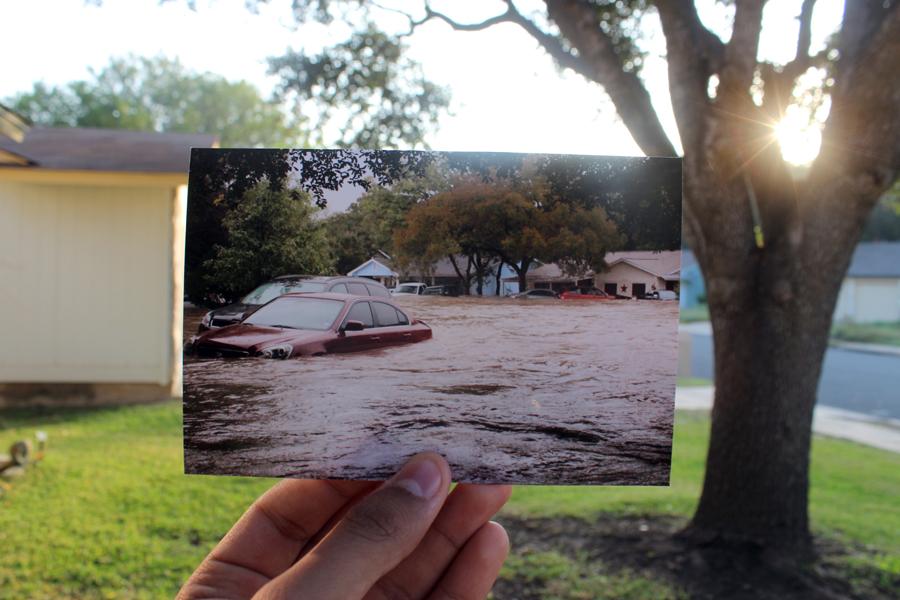 Senior Amanda Rios still has trouble sleeping through the night when she hears the sound of rain or thunder outside her home.
"I get really worried," Rios said. "I look out my window to make sure there is no rain on the street. Every time it starts raining hard I get freaked out that it can happen again."
Rios is just one of many students affected by the Halloween floods last year in the neighborhoods along Onion Creek. Colleen Arnold, Student Support Services counselor, said 89 Akins students suffered damage to their homes, leaving some homeless or living with relatives for long stretches of time.
The flood damage forced students like senior Marylou Balderas to move schools. She wasn't able to move back into her original home until August.
"I stayed there from November to May," Balderas said. "All of my downstairs was filled with water. I lost my full library of books and I wish I had those back. I'm not scared it will happen again because if it does I'll be prepared and know what to get out and do first."
The flood took three lives. Freshman Luis Cerda's father found a dead body while looking for their four wheelers and go-carts.
"My dad and some other guys were looking around and they found something on its back," Cerda said. "They weren't sure if it was a real body because it looked like a Halloween decoration and some guy poked it and saw that it was a real body so they immediately called the cops."
Pets, horses and various other animals were taken by the rushing waters, including. Sophomore Yessica Navarro's dog.
"I had left before the flood happened because I knew it was going to happen but I was really sad when I came back to find out my dog had died," Navarro said.
Alumni Christian Martinez, who graduated last year, sophomore Alejandro Martinez and their father Raymond Martinez were honored by the City of Austin because of their work rescuing people stranded on their roofs with their boat.
"It makes me feel good that my brother, dad, and I could make a difference," Christian Martinez said. "I'm lucky to be alive and material items can be replaced but lives can't be so it's good to be able to smile everyday."
Arnold said that there are still students in need of things for their households.
"Some families still need furniture and information on whether their houses are going to get bought out or not," Arnold said. "Even though it's a year later, some people are settled and some people aren't."
The Martinez family lived in harsh conditions for seven to eight months. They had no walls up, floors with no proper flooring, and had to sleep bed less during some nights.
"Our house is fixed now. Floors and walls are up now and I'm happy that it has a decent living condition," Martinez said.
About the Contributor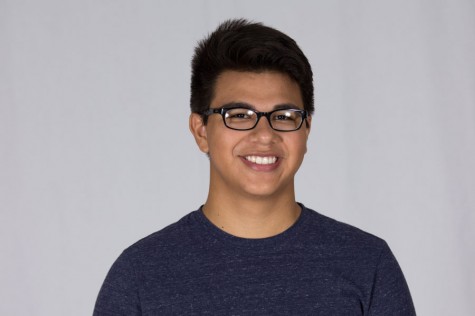 Mark Vallejo, Entertainment Editor
Grade: 12th




Academy: AHA




Year on Staff: 3rd






Why they are on staff?: The simplest answer: I enjoy writing.




What...