Portable classrooms in need of repairs, replacement
Buildings designed to be temporary are nearing end of lifespan after about 17 years of use
Hang on for a minute...we're trying to find some more stories you might like.
Most students at Akins have experienced the mad dash from the main building to the portables before the tardy bell.
After the warning bell rings, many students are still making their way to their classes in the portables. Rushing to get to the portables on time is not the only problem, however. Social Services Academy assistant principal Tina Salazar said that she has heard complaints from teachers about rain seeping in through roofs, air conditioning problems and possible mold.
"It's different because it's like having 28 little houses out there," Salazar said. "They all require separate maintenance."
Some of the portables on campus are rented and some are owned. Purchasing a portable costs $70,000, and renting one is $9,200 yearly.
When maintenance must be done on them, the requests must go through different channels. Salazar said that this can be difficult for the custodial staff.
"If a portable is rented, it's maintained by the company," said Director of Project Management Zack Pearce. "Portables we own are maintained by our service center. The majority of portables in Austin ISD are owned and maintained by us."
Spanish teacher Audrey Saldaña, who has taught in the portables for 14 years, said that a major limitation of being in the portables is exposure to the elements. She said that when it is hot or cold, the heater or air conditioning has to be turned up high all day to keep it comfortable.
She said that rain is a problem as well.
"The kids get wet get in here, we get wet," Saldaña said, "We have to go run to find a bathroom. You're tracking in all the mud, you're constantly getting wet, and you're exposed to the elements."
Saldaña said that despite the limitations, being in the portables creates a sense of community for the teachers. She said that because all of the Languages Other Than English courses are in the back row of portables, it is easier for them to handle things for one another.
"We tend to operate more as a community that way because we're all together so that helps in that regard," Saldaña said. "It is a community more ways than one to me as far as our curriculum and our academy affiliation."
Junior Tina Shield said that she doesn't like getting to her fifth period class in the portables when it rains because she gets very wet. She also said that she has trouble getting to class on time.
"I guess the worst thing about the portable classes is the distance from the main building," Shield said.
"With short passing period, large campus and tardy sweeps it isn't fair for people who have to get to the portables to the main building to get to class on time." Saldaña said that she is also worried about safety at times.
She said that she has to be careful when the ramps to the portables get wet because they can be slick and that she has seen students fall through damaged floor tiles. "It feels like repairs go unnoticed here," Saldaña said.
"We have to submit several work orders to get things fixed." The portables on the Akins campus are as old as 17 years old, and the typical life expectancy of a portable is 20 years. Last year, Superintendent Paul Cruz asked that Pearce and his team begin removing portables that are in bad shape from campuses.
Pearce said that they were tasked with removing 12 portables a year each year. The district is currently in the process of assessing what portables are in need of removal, and it isn't known if any of the portables on the Akins campus will be replaced.
"We did eight this past year," Burrow said. "We're currently in the process of identifying portables to remove this year."
Before the $1.05 billion district bond passed last year, the Akins administration hoped that funding to replace the portables with a permanent building would have been included in the proposal. When the bond was being planned, fund allocation for projects was considered based upon evaluations of the condition of school campuses.
Now that the bond was approved, the district plans to allocate the money based on these evaluations. Scheduling for these projects was then determined with a "Worst First" method, meaning the schools with the worst and highest-need aspects of evaluation were given priority.
"The building to replace the portables didn't make it into this bond," Principal Brandi Hosack said. "Hopefully it will make it onto one in the future."
Every two to three years, the district conducts a Facility Condition Assessment for each campus. This is when consideration for replacement of the portables by a permanent building is considered. The last Akins FCA was in 2016, so a building for the campus might be considered next school year or the one after.
"It's gone on too long," Saldaña said. "A portable was meant to be temporary."
About the Photographer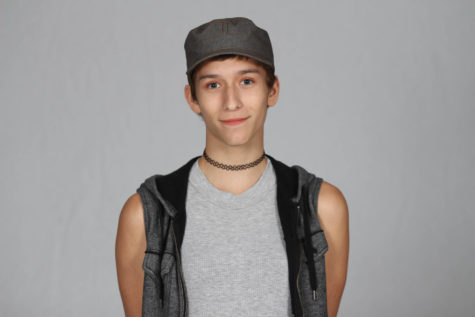 Bee Barto, Editor-in-Chief
Name: Beatrix Barto

Grade: Senior, 12th grade

Academy: New Tech

Year on Staff: Like fourth or something

Title: Editor in Chief

Why they...