Theater department adjusts to Distelhort's departing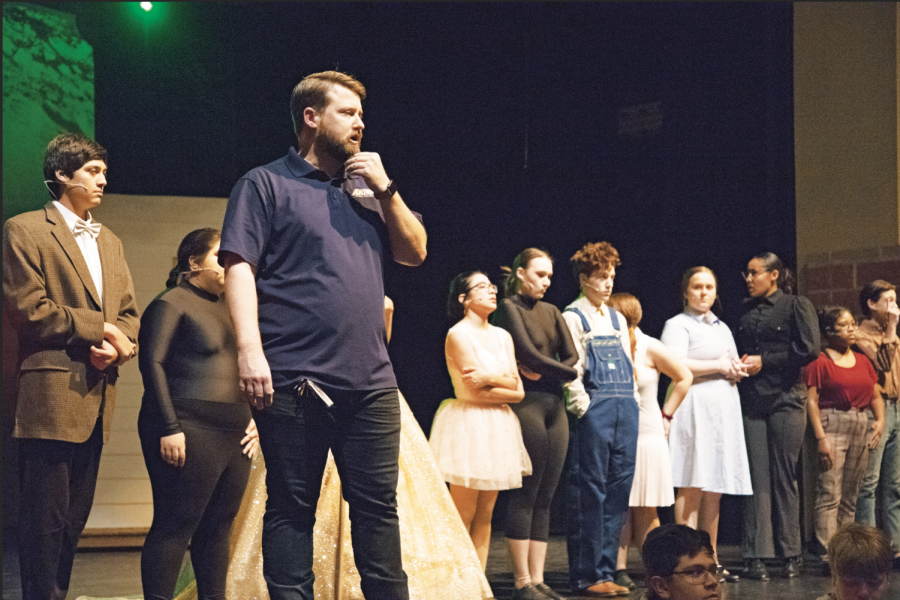 After one of the greatest plays that the Akins Journey Theatre has had, the man who made it all happened announced that he is leaving to pursue a new opportunity.
In just three short years, Brad Distelhorst is being credited with boosting morale and enabling the Akins Journey Theatre program to put on big shows and compete on an equal footing with other area schools.
Distelhorst, who started as an Akins theater teacher in 2016, announced in late December that he would be leaving to take a new position as the manager of the district's Performing Arts Center. He stayed until the completion of AJT's performance of The Wizard of Oz in January but has since started his new duties in the school district. Teater students and teachers shared their reflections about Distelhorst's impact while he was here.
"
He was also very approachable as a teacher," he said. "He was just someone really easy to talk to."
— Benjamin Greenhaw
Junior Benjamin Greenhaw, who played Hunk in the performance of The Wizard of Oz, said Distelhorst brought a higher level of sophistication and humor to their productions.
"He was also very approachable as a teacher," he said. "He was just someone really easy to talk to," Greenhaw said.
Jaycob Sanchez, another senior performer who played Zeke said he was saddened to learn of Distelhorst's departure.
"He brought us together as a family," he said. Distelhorst helped improve the equipment and technology in the Akins theatre.
In the early 2017-2018 school year at Akins, Distelhorst was able to obtain a $10,000 grant to make upgrades to the theater's equipment for the first time since Akins opened in 2000. With that grant, he was able to improve the Fine Arts departments' visual and audio recording equipment along with improvements to the theater itself.
"The theater departments' productions seem to have become more elaborate in recent years, with larger sets and lighting effects," technical theatre teacher Kade Lasseigne said. Lasseigne said Distelhorst was good about growing the number of students who participated in the theater program."He had a way of reaching out to all types of kids to really create a large group in our program," he said. "He wanted to make everything bigger and better."
In addition to improving the quality of the program, Distelhorst also took AJT to the Greater Austin High School Musical Teatre Awards. Te Akins program earned awards for Best Lighting Design, Best Costume Design, and Best Orchestra.
A big accomplishment that Distelhorst said he was proud of was, getting nominated for Best Musical Production for Hairspray, through the GAHSMTA.
"I hope they continue to produce quality shows that challenge the actors and the techs," he said. "And I hope they continue to get audiences excited about the productions that AJT will put on."
About the Writer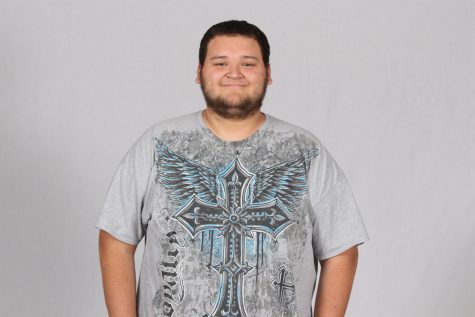 Isaac Guerrero, Staff Writer
Name: Isaac Guerrero

Grade: 12th

Academy: New Tech

Year on Staff: 2nd year

Title: Online Editor

Why they are on staff?: I was first put...