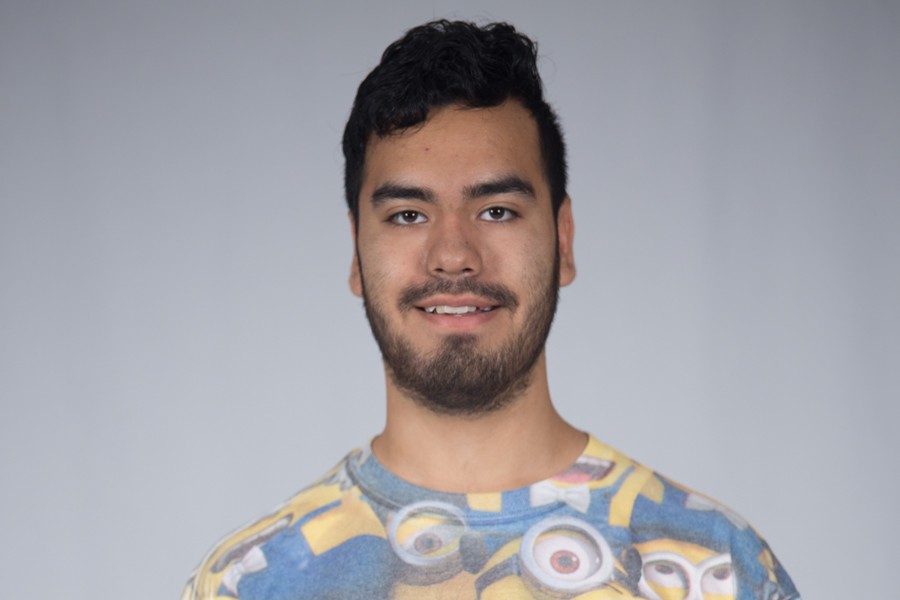 Grade: 12th
Academy: New Tech
Year on Staff: 1st
Title: Photo Editor
Why they are on staff? I'm on staff because I really like to take pictures and wanted to be part of a team.
What do you do for fun? when I'm bored I like to do creative things like painting, drawing, and I also like to learn new things.
Plans for after high school?: After high school I want to go to college and get a well paying degree and after that I would continue my education even more.
Ricardo Villegas, Photo Editor
May 25, 2016

Ceramics classes return to sand sculpting competition

(Media)

May 24, 2016

Graduating seniors prepare for last performance

(Story/Media)

May 10, 2016
May 09, 2016

Graduate Goodbyes from The Eagle's Eye – 2016

(Story)

Apr 22, 2016

Credit recovery program offers a hand

(Media)

Apr 13, 2016

Battle of the Ages performance impresses

(Story/Media)

Mar 10, 2016

Students attend annual SXSWedu expo

(Story/Media)

Feb 10, 2016

Art students prepare for annual UIL competition

(Story/Media)

Jan 27, 2016

Science Fair 2016

(Media)

Jan 08, 2016

Foreign Exchange students enjoy their stay at Akins High

(Media)

Jan 07, 2016

Confusion surrounds Akins recycling

(Media)

Dec 16, 2015
Dec 16, 2015

Christmas is time for DIY decoration ideas

(Story/Media)

Dec 16, 2015

Glitter Ombre Ornament

(Story/Media)

Dec 16, 2015

Peppermint Picture Frame

(Story/Media)

Dec 16, 2015

The Best Christmas Pageant Ever

(Story/Media)

Dec 16, 2015

A Capella team performs for annual winter show

(Media)

Dec 16, 2015

Up Cycled Ornament

(Media)

Dec 16, 2015
Dec 04, 2015

Winter Fine Arts performances hit the stage

(Media)

Nov 09, 2015

Akins kicks off the Fall with Blue and Gold festival

(Story/Media)

Nov 09, 2015

New challenge rolls into Akins to raise awareness

(Media)

Sep 02, 2015

Akins plays Harlandale in first Scrimmage of the season

(Media)

Sep 02, 2015

Akins wins first game against Crockett 42-6

(Media)

Aug 11, 2015

New Akins teachers and staff for 2015-2016

(Story/Media)

Aug 06, 2015

Top stores for back to school shopping

(Story)

Jun 01, 2015

Repeal of In-State Tuition for Undocumented is unjust

(Media)

May 28, 2015

Akins celebrates Hispanic Heritage

(Story/Media)