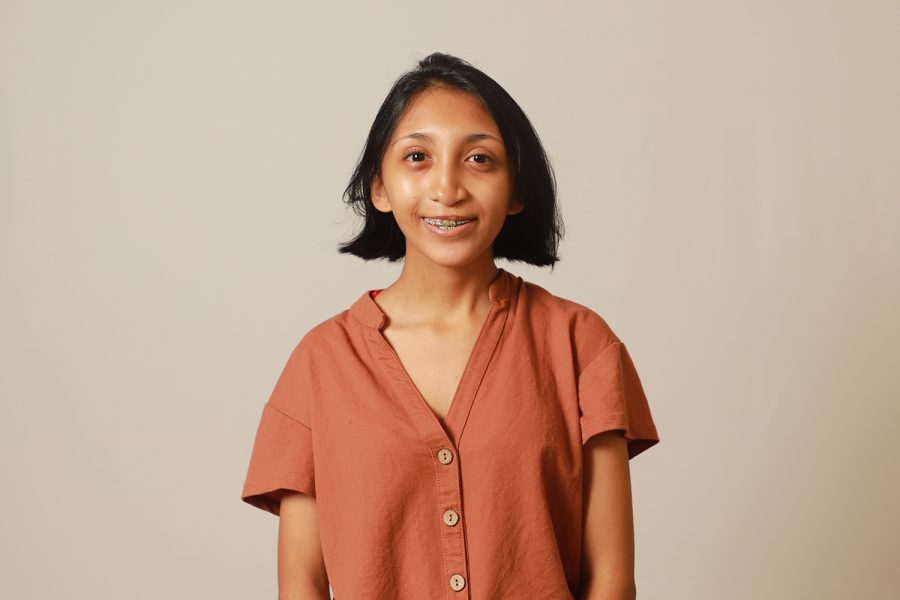 Name: Anneliese Olivo (Anna)
Grade: 12th
Academy: New Tech
Year on Staff: 3rd year
Title: Entertainment Editor
Why are you on staff?: I had been put in this class as a staff writer during my first year. But became very passionate about being in the Newspaper as the year went by so I interviewed to become an editor and here I am.
What do you do for fun? I work on different types of art for my art account on Instagram and I watch a lot of YouTube and Netflix.
What movie do you recommend that everyone watch? Sinister 2
Plans for after high school? I plan on attending college here in Texas for Journalism.
Twitter handle (optional):
@AnnelieseOlivo
Anneliese Olivo, Entertainment Editor
Sep 29, 2020

Top 5 Horror Movies to watch during the Halloween Season

(Story/Media)

May 15, 2020

Student reflects on mental health in quarantine

(Story)

May 15, 2020

Disney+ Throwbacks to Watch

(Story)

Apr 21, 2020

The difference between isolation, social distancing and quarantine

(Story)

Feb 20, 2020

The highs and lows of the 2010s

(Story)

Feb 20, 2020

Final exam exemption comes to Akins, adds incentive

(Story)

Jan 30, 2020

Akins students pick best entertainment of the decade

(Media)

Dec 02, 2019

Double Tap revives Zombieland fandom after 10 years

(Story)

Oct 03, 2019

Melanie Martinez impresses fans with album and film

(Story)

Jun 06, 2019

Photo Gallery: Graduation Ceremony 2019

(Story/Media)

May 24, 2019

E-girl fashion develops into lifestyle from online jokes

(Story)

Apr 18, 2019

Got vax? Austin ISD sees increase in use of religious, philosophical vaccination exemptions

(Story)

Dec 12, 2018

Top 5 Holiday Light Displays in Austin

(Story)

Nov 15, 2018

Little-known artist plays intimate show, pleases fans

(Story/Media)

Oct 16, 2018

Popular band regains fans after release of singles

(Story)